Vogue is a fashion and lifestyle magazine known as the fashion bible all over the world.
With a reputation for unparalleled style and influence, Vogue CS brings a unique style tailored specifically to the vibrant fashion and lifestyle scenes of the Czech Republic and Slovakia.
I designed the whole web presentation from the ground up, 
working in close collaboration with the Vogue team, both locally here in Prague and in Great Britain.
The category page is a simple feed of articles with a carousel at the top. The article grid is broken into tiles with different sizes — this keeps the scrolling always interesting.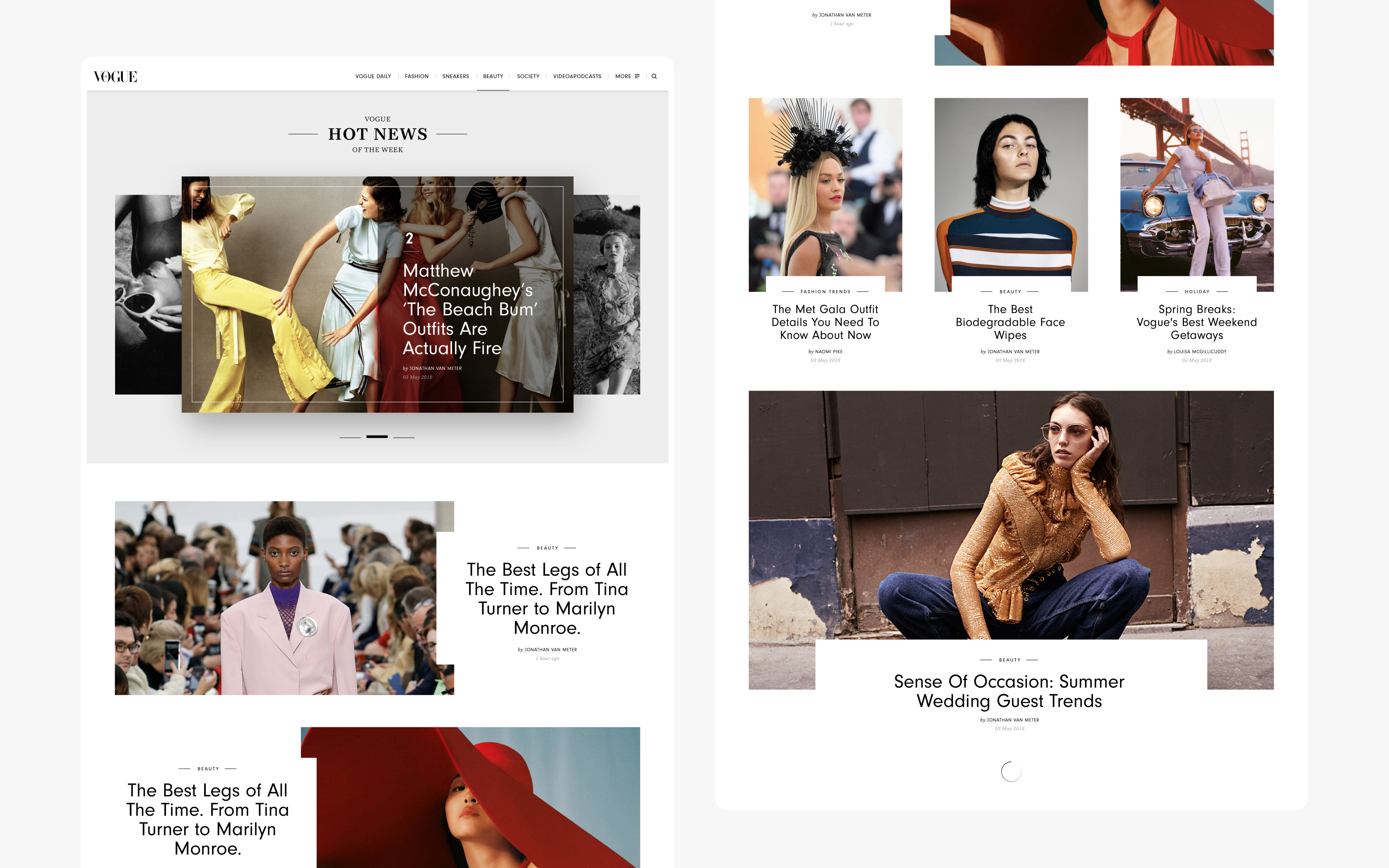 Every article is written and then composed by Vogue editors based on pre-designed components. There are more than 100 of these components in different sizes and styles to allow maximum creativity.